A well-planned trousseau takes care of the minutest of the details of a newlywed bride`s looks from head to toe. However, the extensive list that every bride-to-be prepares, often neglects a crucial part of her everyday must-haves. Wondering what we are talking about? Well, it is the wedding lingerie essentials that a lot of brides tend to ignore quite often.
So, if you too are about to tie the knot very soon, make sure you have at least one of each type from this list of lingerie essentials in your bridal trousseau.
#1. T-shirt bras
Yes, you will totally love all the attention that you will be getting. And, the last thing you would want is everyone`s attention where it is not required. So, for all your outfits that have plain surface and no heavy embellishments on the upper part, a T-shirt bra is what you would require. An excellent choice for both chinese and western outfits, you will need this piece of lingerie, both before and after your wedding quite frequently. Also perfect for those fitted cocktail dresses, a T-shirt bra is a must-have for you to make a carefree, confident and graceful appearance. So, if you plan to attend a super-stylish party on any of your wedding functions, then do not forget to pick this piece of lingerie for yourself.
#2. `Date night` bras
It is all about loving what is underneath! From sexy strapless numbers and demi cups to triangle bras and push up bras, `date night` bras are an essential contribution to your trousseau. These might not at all be about the wedding, but these bras play an essential role in the dates that you will have after your wedding day, especially on your honeymoon! From those plunging neckline long dress to backless dresses, a `date night` bra goes with all type of outfits. Imagine a glamorous outfit you would like to wear on your first date post-wedding! And, you will be able to find the perfect lingerie to enhance your overall look, only if you will keep your wardrobe well-stocked with a few `date night` bras.
#3. `No panty line` briefs
A lot of women tend to ignore the importance of picking up different types of briefs required for different outfits. Well, this is one of the biggest blunders that they make, especially, at such a crucial time of their life. Just like bras, different types of briefs too have some reasons for their existence. So, if you have not yet added a `no panty line` brief to your trousseau, then let us give you the reason to do so. A perfect choice for fitted dresses that could be worn for your engagement or cocktail party, or for any post-wedding outings with your husband, these are a must-buy for a flawless look. So, if you wish to go glamourous on your bachelorette party, then a `no panty line` brief is what you need.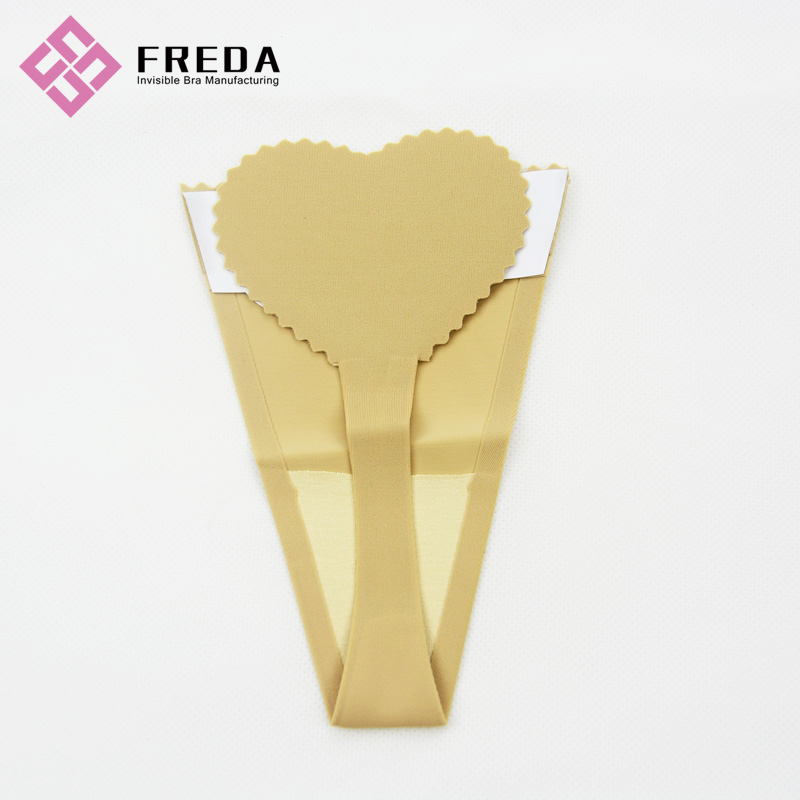 #4. Lace lingerie
For any bride who wishes to feel beautiful inside-out, lace lingerie sets are not only an ideal choice, but a `top of the charts` option as well. The intricate designs of handspun lace are luxurious and extremely beautiful. And, if you are looking for some inspiration, then take a look at Kangana`s sensuous look that the actress flaunted on the cover of GQ magazine.
From strap, nipple cover and clips for bra, these accessories play a really important role in the outcome and the final look of your outfit. From desired effect to an essential requirement, the lingerie accessories keep your outfit in place as and when required. For example, for garments like a backless dress, low back bra strap adapters or silicone cups would be the required accessory. Apart from supporting your garment, these accessories also make perfect teasing elements with the right balance of naughtiness and beauty.
#6. Shapewear
An extra bulge is not a flattering look for a bride. Hence, shapewear forms an essential part of the bridal trousseau right from the beginning of the wedding celebrations. From the figure-hugging engagement gown or anything else, shapewear helps you to hide the extra flab without making much effort. In fact, sometimes when it is all about flaunting flat tummy in a dress, why should you look for any other options when you have shapewear to the rescue?
#7. Bridal nightwear
Every bride needs a sensuous set of lingerie, which would make her husband feel special. So, choose anything from the stunning and enticing laced, printed or embellished styles, and make him go crazy for you, yet again. For this something that will make your man go crazy for you, so you definitely need to do some serious shopping!


A bride is the picture-perfect image of elegance and grace. And, right type of lingerie simply adds on to her beauty and sensuality. So, if you have missed out on buying any of these, revisit all your outfits and you will find the reasons to buy and wear these must-have lingerie essentials. And focus on Freebra China, we will help you to choose the best wedding lingerie and advice you some more helpful tips.